Jam City interviewed in FACT's House / Techno column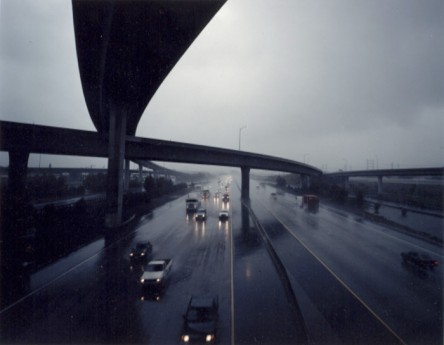 FROM FACT:
House music is in a state of flux; you don't need me to tell you that.
If over the past year you've been willing to look outside the Berlin-Detroit axis that a large number of over-25-year-olds cling to like a hot water bottle, you'll know that the most interesting 4/4 tracks around are emanating from the UK bass scene. Since my first naïve report in 2008 on its emergence, the sound of UK funky – derived from funky house, grime and garage, essentially the "urban" club musics of Greater London – has taken over the underground and now, sonically-speaking, it's evolving at a terrific pace. Still, I sometimes feel like there aren't enough mind-blowing tunes to go round, and though the irrestibly bruk drum tattoos of Roska ('Elevated Levels') are never likely to tire, though Hard House Banton's thugged-out 'Sirens' continues to get a massive reaction when played out, the time has come for the step up, the next level. I've been waiting for someone to cut deeper into the sound, to take those rolling tribal drums and use them as a launch-pad to more exciting, intricate and expansive climes. Ladies and gents, that new dawn has finally arrived, in the shape of the street-smart house psychedelia of Jam City.
Let's not beat around the bush. I don't think I've ever been so excited about a new British producer as I am, right now, about Jam City (pictured above). If I was a bit older, and had been a sentient music-lover when, I don't know, Gerald Simpson first struck out, then that statement might be hyperbole. But I'm not, and it's not. Jam City is the real deal, the future, the producer that I – and hopefully you – have been dreaming about.
My first introduction to the young Londoner's sound was the mix he recorded for Lower End Spasm, a 30-minute session which not only blew pretty much every house mix I've heard this year out of the water, but also showcased no less than seven examples of his unique production style.
Here was a music – finally! – that combined all the raucousness, all the twisted percussive energy, of UK funky and grime, with a depth of texture and grain more readily associated with house and techno from Michigan. In fact, to shove this music under the umbrella of "funky" is misleading; whatever it is, whatever it might take influence from and whatever context it might be consumed in, it is, first and foremost house.
There's part of me that wants to do a Kathy Bates in Misery, you know, keep poor Jam City prisoner in my house and force him to make tracks for my pleasure alone, then break his legs if he attempts escape. But I guess that would be a bit weird, and besides, the cat is out of the bag: any right-thinking head that's heard the Lower End Spasm mix already knows that this guy is special, and as soon as his productions start hitting wax (a release on Bok Bok & L-Vis 1990's Night Slugs imprint is imminent), the whole world will follow.
Jack 'Jam City' Latham is i20 years old – precocious bugger – and based in London. Throughout this article you'll find clips of his tracks, but perhaps as a starting point you should visit his myspace page and stream 'In The Park' and the truly breathtaking 'Island'. If you like what you hear – and I'm sure you will – download his LES mix; in the mix is, after all, where Jam City's productions really come to life, and the guy's an inspirational DJ to boot. Then come back to me.
It's amazing that 'Island' is one of Jam City's first forays into production; for all its youthful vim it's staggeringly mature in composition and execution; washed-out synth patterns reverberate across grids and fractals delineated by drums which in their live-feel programming remind me of top-drawer FXHE and Hieroglyphic Being-type material, and the shakers even carry a hint of Carl Craig's 'Mind of A Machine' or Incunabula-era Autechre. 'In The Park', meanwhile, showcases JC's gift for simple, haunting melodies and minimal-but-busy percussion; also an ability and willingness to drop from high-bpm house into half-speed rollage like it ain't no thing, a rhythmic insouciance no doubt learned from juke and grime (of which more later).
"I'd been thinking about music in terms of production for ages but for some reason denied myself actually sitting down and making something," Latham explains. "Hearing all the same sounds  – Juno-6 synths, lots of percussion – that I was listening to outside of house music for the past few years in a club context felt like this point where my tastes had lined up exactly with what was happening on radio and in clubs and it just felt like the right time to finally make some stuff."
Like so many in the funky and UK house vanguard, Jam City drew inspiration from the post-garage years. "My first introduction to music outside of 'bands' was grime around 2004-2005…I grew up mostly into hardcore and screamo type stuff but grime changed my outlook on music and opened up a lot of doors for me…I think what appealed to me was this shared [with hardcore] sense of dynamics and combustible energy. I didn't grow up in any type of urban area either so the sounds and structures and emphasis on frequencies other than mid-range was something totally new to me…"
There's a reason that the UK house sound is so vital and refreshing right now. Outside of and/or ignorant of the Berlin-Detroit continuum, the new wave of producers are young, open-minded and less bound to convention; they'll try literally anything to get your attention. In this sense, the parallels with the "classic" era of grime production are explicit and undeniable – the sheer urgency of the music, the whatever-works approach (Dramatic strings? Warbling synths? Cheap horns?), the focus on BIG sounds and the willingness to challenge and disrupt – and ultimately conquer – dancefloors with any number of dramatic pauses, aggro-effects and jump-cuts.
If you associate grime with nothing so much as shouty vocals and abrasive, artless production, you need to stop reading this right now and download Bok Bok's '69 Allstars' mix of classic 2003-6 instrumentals from the likes of Alias, Wiley, John E. Cash and DJ Oddz & Eastwood, which argues a convincing case for grime as the most recklessly effective dancefloor music ever created. Then check 'Clocktower', Jam City's most obviously grime-inspired production.
The liberated, anything-goes but still defiantly minimal approach to production is the legacy of grime as transmuted in contemporary house, and goes some way to explaining why funky and funky-influenced dubstep represent, in 2009, the true locus of electronic music's cutting edge. So yes, grime was about the sudden shift, the hand-brake turn; Jam City's supernatural achievement is to channel this nervy energy into something altogether more trippy and hypnotic; his tunes have all the percussive, ratchety bluster of vintage Ruff Sqwad and Alias productions, but they aim for a more meditative and melancholy space. It's no surprise to learn that Latham got into smoother 4/4 sounds via grime:
"After Grime everything suddenly exploded at once for me and I started buying and DJing deep house and techno records (although I was normally playing them at 140-50bpm). That's what initially attracted me to what was happening under the umbrella of 'UK Funky' – this return to the deepness and sexiness of those tunes…like glacial synth washes and female vocals and a sense of emotional resonance."
Indeed, grime – and not, I don't know, the fucking Chemical Brothers – was Latham's gateway to electronic music. Anyone au fait with Wiley's  'Ice Rink' or the expansive, stately productions of Ruff Sqwad's Rapid will know that grime is, or at least was, often all about chilly, synthetic futurism. As Latham is eager to remind me, the emotive seam that he began to mine in house/techno was something present in the more off-beat and rococo grime tracks he grew up listening to. Grime, so often shorthanded as raw and uncompromising music, wasn't without its romantic flourishes and strange machine-lyricism. As Latham says, "That's a really overlooked aspect of grime as well: Ruff Sqwad had those amazing stripped-down pop melodies that were just so sad."
Rapid's synth-heavy productions not only presaged the "purple funk" of Joker, Guido et al (check out 'R U Double F' if you don't believe me), but as Latham attests, they also enjoyed a curious affinity with the cold war electro-pop of Sudeten Creche, Bal Pare and even early Human League – just listen to 'Swish', for chrissakes. It's facinating to learn, then, that Latham's love of Ruff Sqwad led in turn to an appreciation of "a lot of minimal synth stuff" from the 80s. It definitely comes across in his music: a kind of woozy, tape-saturated feel, that almost oxymoronic use of "warm" analogue machines to conjure "cold" sounds. Latham talks to me about obscure minimal wave bands like Nagamatzu (check their amazing Islands of The Mad), IRC Tapes and Flexi-Pop with palpable excitement. "They have these really haunting, synthesized Blade Runner melodies. I like darkness and atmosphere in tracks but it's kind of a enjoyable darkness…like garage had…It's sort of noir-ish."
As with the cold wave stuff, Jam City got into Chicago house through grime. This might seem like a strange route, but an oft-overlooked fact about primetime grime is how jacking it was: every track taut and tightly-coiled, full of the kind of jabbing snap-claps and snares you'd expect from a classic Pointdexter or Mike Dunn record. Latham cites early Chi-town house from people like Master C+J, Jungle Wonz (Marshall Jefferson) and Virgo. At the time of writing, I'm not sure whether by 'Virgo' Jack means the '86 12"s produced by Jefferson, Adonis and Vince Lewis, or the other Virgo (AKA Virgo Four). The other Virgo was the brainchild of Eric Lewis and Mervyn Sanders, whose divinely melancholic post-acid productions anticipated the melancholic futurism Detroit techno; you can hear the sensitivity of their arrangements, the warmth of their basslines, and the sheer wistfulness of Lewis and Sanderslive on in the night-driving sound of Jam City. Check his stunning re-fix of Dam-Funk's 'Searching For Funk's Future'; Dam deseves full credit for the bassline and synths, but just listen to Jam's drums – it's not often I feel moved to describe percussion as "beautiful"…
While most funky and UK house tends to be entirely focussed on the dance, the present moment in time, Jam City's are positively suffused with a kind of back-to-front ennui, an almost hauntological yearning for futures past. The tracks have a liminal, landscaping quality, they map out and describe strange spaces and places – appropriately enough, Latham's blog is full of photos of what he describes as "real-world Ballard sites", gleaned from websites like (no joke) airfields-freeman.com. These shots provide a fine visual corollary for the music, which isn't expressly dystopian but more accurately post-utopian; 'City seems interested in the delapidation of utopia, rather than outright corruption. The track titles themselves have a psychogeographic pong to 'em: 'Clocktower'. 'In The Park', 'Underpass Limiter', 'Island'. The sense of disuse and abandonment is only implied, but it's pungent. Jam City makes seemingly solitary, yearning music that works ridiculously well in a communal dance context; in that sense it's pure techno. Have a listen to this; those panpipe-esque synths seem to inhabit a whole world of hurt, and yet they sound hopeful, expecting. After-party funky, anyone?
Context is everything, and Jam City's diverse and powerful productions are best heard in the context of his own richly collagistic DJ mixes. Boasting some stunning real-time edits, these mixes – particularly the FACT Mix, with you very soon – are textural and architectural perfection. Unlike 99% of the funky/house sets that have crowded the internet over the past 12 months, Jam City's mixes aren't stuffed with all the usual dubs from all the usual labels; they do their own thing. Bok Bok nails it when he talks of them taking "a stripped-down but psychedlic path through house, grime and juke, via synth-drone, afro-electro and warm vintage boogie-funk".
Jam City originals rub shoulders with killer edits of artists like Endgames, Respite and Surface (yeah, me neither); we jump from Reese-bass-augmented gutter-house from DJ Gremino to psychedelic, misty-eyed fare, and the momentum never, ever lets up. "I think in dance music those feelings of melancholy and trippiness are really intangible and hard to describe," Latham says, "Because by their nature club tracks have this forward propulsion that doesn't allow you to dwell on those feelings as you would with other music, especially in the context of a dance." That's what I love about Jam City tracks: they carry a heavy emotional payload, but they distribute it lightly, and it's always subordinated to the demands of the club.
When gathering tracks to stitch together, Latham looks beyond the obvious, spiritually and geographically. A good number of the lairier tunes on the Lower End Spasm and FACT Mixes – and make no mistake, for all this talk of melancholy, our man isn't afraid of jeep-friendly bangers – emanate from the other side of the world.
"South Africa has a good 20 year history of house music and Kwaito," explains Latham, "But what attracts me to it at the moment is this sonic thread that seems to run through early House to Juke to Grime which is this stripped down, percussive and often quite dark sound that producers like Sdunkero and Temza M'remb'l are currently making tracks with right now. Also, alot of the SA house tunes on that Lower End Spasm mix are HUGE over there….real anthems that are played in really commercial clubs and it makes sense for them to played over here too cos they have so much in common."
I could talk for days about Jam City, but I think I've said enough for now (and the poor kid's probably pretty embarrassed). Seriously folks, if the fourteen or so productions and edits that I've heard by this guy are anything to go on – and how can they not be – we're dealing with one of the most exciting UK house producers to emerge in years. Literally years. Grab that Lower End Spasm mix, and ready yourself for the FACT mix, which stalks even deeper, more abstract terrain.
"As always," Jack concludes, "There's this rush to contextualise the new sorts of sounds that are being made right now – which to me feels really stupid because it's all house music really, but one that references both the past and the future, and one with the envelope-pushing sonic possibilities that Grime had. It's like everything that UK club music has done up til now is picking up where it left off and being pulled into this house vortex, which in itself is pulling in all these other different directions. I dunno, it's just really exciting!"
words: Kiran Sande