OUT NOW: Night Slugs Allstars Volume 1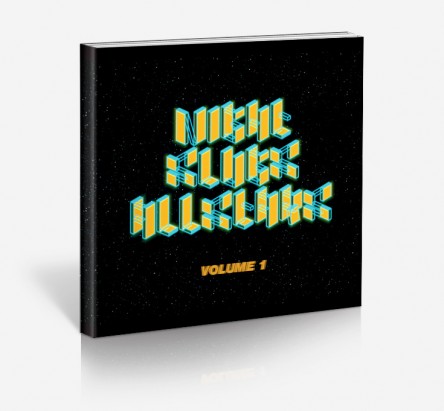 Our first CD Night Slugs Allstars Volume 1 is out now.
01.    Mosca – Square One VIP
02.    Lil Silva – Golds 2 Get
03.    Girl Unit – IRL (Bok Bok Remix)
04.    Kingdom – Bust Broke
05.    L-Vis 1990 & T. Williams – Stand Up
06.    Jam City – Arpjam
07.    Lil Silva – Seasons
08.    Egyptrixx – Liberation Front
09.    Bok Bok & Cubic Zirconia – Reclash Dub
10.    Optimum – Broken Embrace
11.    Jacques Greene – (Baby I Don't Know) What You Want
12.    Velour – Booty Slammer
13.    Girl Unit – Wut
We've had a crazy, hectic 2010. It seems apt to round off a year of non-stop releases with a consolidatory look at where we've been, and where we're heading.
Night Slugs Allstars is a series of compilation that will act as a cohesive guide to our sound.
Volume 1 features brand new material alongside some of our biggest tracks of 2010 including:
Lil Silva's "Golds 2 Get", and his enduring "Seasons" (NS004); Kingdom's punishingly percussive "Bust Broke" (NS006); Velour's porn-groove laden "Booty Slammer" (NS007); Girl Unit's reigning anthem "Wut" (NS008) aptly rounds off the album.
It wouldn't be Night Slugs without the dubplate pressure:
Mosca's "Square One VIP" is a new upfront club twist on the label's first release; L-Vis 1990 collaborates with Deep Teknologi's T. Williams on their brutalist bassline-driven "Stand Up"; taken from his debut album, Egyptrixx's stratospheric "Liberation Front"; Bok Bok twists up Girl Unit's futuristic club banger "IRL" into an acid grime ode to FWD>> circa '04; a stripped-back dub of Bok Bok's vinyl-only "Reclash" with Cubic Zirconia; Jam City's heavyweight techno-grime "Arpjam";
Allstars Volume 1 introduces two new producers: LuckyMe family member Jacques Greene, and Hum & Buzz boss alongside Ikonika, London's Optimum. Jacques gives us his acid epic "(Baby I Don't Know) What You Want", while
Optimum's "Broken Embrace" is close to the Detroit school of soulful, robotic techno, but pumped full of sub-bass.
A consolidation of our first year as a label as well as a look ahead into 2011.
November 2010


[youtube T_8Id5XkCVk]