21 Jan 2012 – Bugged Out Weekender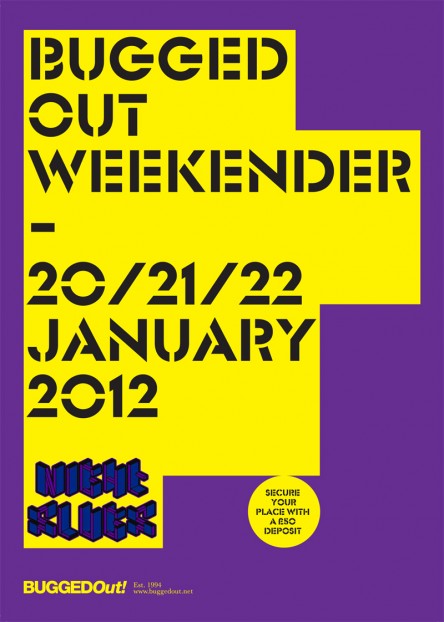 Night Slugs will be taking part in the Bugged Out Weekender, taking place 20 til the 22nd January 2012 @ Butlins in Bognor.
On the 21st Jan we're linking up with our Numbers brothers to put together a very special b2b lineup. More on that TBA soon!
For the time being, check out buggedoutweekender.net for details tickets.