25.04.12 – Jam City LP listening party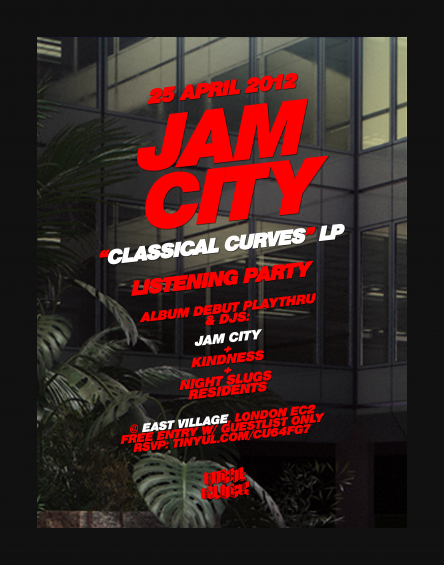 We invite you to the world premier play of Jam City's debut album "Classical Curves".
The record will be played in its entirety
A chance to hear the LP in full scale, on the soundsystem Night Slugs call home
Afterwards Jam City and others will DJ til late.
Entry is free and only with RSVP.