Jam City – Classical Genesis Mix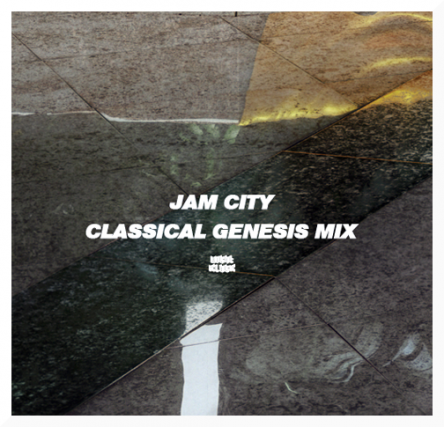 The Classical Genesis Mix demonstrates the type of collision that Jam City has achieved so ingeniously on his debut LP: Frenzied, sweat-drenched machine muzik that belongs just as much on the warehouse floor as it does the silky, twilight world its creator resides in. It's part mission statement, part tribute, part documentary. Glide with it.
Audio clip: Adobe Flash Player (version 9 or above) is required to play this audio clip. Download the latest version here. You also need to have JavaScript enabled in your browser.
Jam City – Classical Genesis Mix 256 [right click save]
NY House'n Authority – Apt 3b (edit)
Romanthony – Da Change
Steve Poindexter – LSD
LVis1990 - Video Drone
Kevin Saunderson – Warp
AS1 – Gearshift (edit)
Asunder Voicemail
326 – Just Like Heaven (Armando Mix)
Traxmen – Caution
Ariel Rosenberg's Thrash N Burn – Pleasure Spot
DJ Phaze – Philly Drums
Laurie Anderson – Walking and Falling
Hyatt Park fundraiser
Laurie Anderson – Blue Lagoon
Classical Demo Tape/ Unpublished fashion week interview
Black Dice - Wastered
Intelligence Dept. – Sleeping City
Jam plays Prince – Do Me Baby – live at the Seacam Hotel
Hyatt Freeway/Get Outta Here
.
The album "Classical Curves" is out 28th May 2012.
.