introducing Alex Deamonds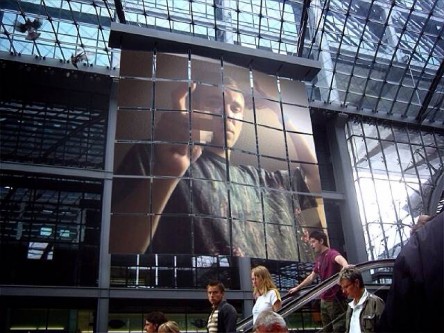 Alex Deamonds and Night Slugs go way back. The DJ/producer has been close to our camp for years now, helping in our early days and even touching mic at a few of our older parties ;). Together we have followed the evolutions of the UK scene, over the years discovering and and embracing House music and global dance influences.
These days Deamonds is a production force to be reckoned with, using his new (and thus far vinyl-only) platform East London Club Trax to bring out some startlingly original dancefloor productions.
Watch out for Bok rinsing Deamonds productions on the NS Mix Show on Rinse FM, and his productions forthcoming on the label in due course.

NS: What is East London Club Trax? What's it all about and who are the people involved? 
AD: East London Club Traxx is a platform I've cultivated exclusively for releases from me and my friends. I started it initially as a one-off white label release for the A-Side on 001 which then snowballed into the B-Side.
At present there isn't many of us at the label. There's myself and my good friend Dean Lyon, (who I've known since I was 3). He produces trax and gives me his honest opinion about what's going on around us. That's basically it! I'm Alex Deamonds, I've been producing music and DJ'ing for a while now. I needed somewhere to release my stuff that didn't seem to fit anywhere else and my own label as a jump seemed perfect.When I thought about it more, I realised I could take this opportunity to release a wider range of club music made by my friends and family.
We run everything from the blog, where we also post up stuff we're feeling music wise, the occasional mix, and shit that needs posting.
NS: You're working across tempos and styles but there's definitely a vibe emerging. How would you describe the aesthetic of ELCT? How does it differ from everything else?  How does East London Club Trax sound right now? How will it sound further down the line? 
AD: We're heavily influenced by Chicago Jams and 8 Bar Energy, but this is new music based on a reaction to what's happening music and culture-wise in the UK / London Underground. And it's that reaction to what's happening right now which is inspiring me most to proceed with what we're doing. Intense, escapist rhythms.
At the moment we're building strictly for the club. Whether that be driven by samples, synth lead melodies or simple drum patterns. The white label thing is something I would like to continue (for now at least), as some of the fondest records in my collection are sought after white label vinyls from the same place we press ours. We're trying to pay homage to them and the format however, not fade into obscurity!
NS: Please tell us a bit about how you ended up here. What path did you take thru music? 
AD: My first experience with electronic music was going to my nan's house n her teaching me how to use my first computer, loading up MS-DOS n installing PC games on floppy disks, experiencing the surreal soundtracks and stuff… around the same time I started buying rap/hip hop CD's from WH Smiths & Woolworths (I couldn't afford the albums so I used to swap the singles stickers with the album ones and try my luck, didn't always work, but got Chronic 2001 out of it). My aunt then went on to expose me to garage nation tapes and pirate radio. I used to go home and tried to pick up every station I could on my tiny alarm clock radio in the shape of a desktop PC. One Sunday I managed to get hold of DJ Slimzee's 3-5pm session on Rinse and I was never the same. I went on to buy my first record from the now well defunct Rhythm n Bass record shop in Barking (Ms Dynamite, Boo).
From then I started buying even more garage, swapping tapes of it in school and going to my local youth club, gradually following the London Undergrounds progression, mixing more and more aggressively and buying as many 12"s as I could afford …fast forward to now.
NS: What are your aims with the ELCT label? What can we expect in the future?  
AD: My original aim was to put my own music and my friends music out on vinyl and that will always be the reason I do this. I'm quite happy taking each release as they come, although the next 3 are more or less ready. I'm still building up my studio with different elements, so expect a lot more of what you have been hearing.
Catch Deamonds DJing alongside Bok Bok & Neana at the return of the NS London residency, 21st November @ Concrete: