Pitchfork on Allstars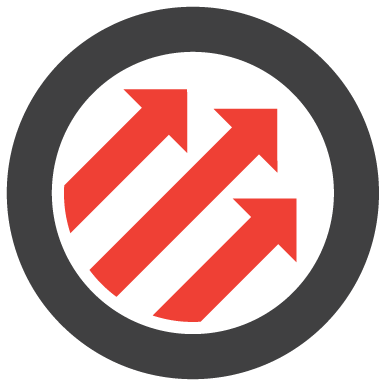 "Novel without being gimmicky, body-moving without being overbearing, these are all selections that point towards a rewarding future for one of the most exciting labels in bass music."
If you want a sense of where things are headed in bass music through the near future, it's always a good idea to keep tabs on the Night Slugs label– not because it adheres to or forecasts any specific scenes and movements, but because it doesn't. Its identity in a post-Soundcloud world hinges on extending the UK bass diaspora far outside the confines of Bok Bok and L-Vis 1990′s London– all the way to Los Angeles (Kingdom), Toronto (Egyptrixx), even Savannah, Georgia (Helix), and Lawrence, Kansas (MORRI$). And the Night Slugs sound, such as it is, isn't merely compatible with but hotly anticipates so many potential directions for underground and aboveground club music, all while revealing a deep and adventurous postmodern enthusiasm for its decades of heritage. Run though their three-year catalogue and you'll hear adventurous integrations of boogie funk and electro, deep house, Second Summer of Love rave, first-gen two-step, pirate-radio grime, and white-label dubstep. The label's sonic commonalities mostly extend to a garage-inflected sensibility, a thing for feverishly intricate yet danceable drum tracks, and an intangible mood of refined hyperactivity– enough to make for a trustworthy imprint, while still keeping its style fairly unconstricted.
Like the first volume of the Night Slugs Allstars series, Night Slugs Allstars Volume 2 ties together highlights from the roster's most visible and pivotal members. Its label-sampler format draws off a lot of previously released material, though there are just as many potentially overlooked deep cuts as there are top-tier favorites. It's practically a given that this is a collection for people who've already checked out Volume 1, whether it was their introduction to the label or a culmination of everything they'd already grown to appreciate about it. But it also reveals subtler pleasures at work under the label's purview. There's nothing on here with the instant gravitational pull of Volume 1's appearance by Girl Unit's go-berserk "Wut", the breakthrough single that cranked up the label's early buzz 2 1/2 years ago. But Volume 2 does a lot to show just how much ground one label can really cover.
The handful of new and/or unheard tracks are enough to bolster the ranks and give the diehards something to look forward to, but they're not the kinds of afterthoughts that come across as fans-only barrel-scrapings. L-Vis 1990 delivers "Not Mad", a twitchy stomp of a cut that pits an off-kilter shuffle-beat bassline against nervous chuckles, xylophone rolls, and 85 pop-funk synthesizers. Girl Unit's "Double Take Part II" reconfigures the last minute or so of the Club Rez original so that the shivery slow-jam R&B coda stands alone as its own song– becoming his most accessibly moving track to date. The East Coast contingent turns in a couple gems, too. The all-tension/no-release drift of Kingdom's "Bank Head" is the most provocative track on the compilation, constructing a whole track off the kind of anticipatory clap-drummed, sweeping chord build that usually prefigures some kind of big sonic epiphany that never actually arrives. (It should work wonders as a DJ set opener.) Egyptrixx's "Adult" is a bit more intense– there's something to it that feels like the austere future-noir drum and bass of late 90s Photek wrapped around a post-dubstep chassis– but its ebb and flow pumps laser-cut chords and all-caps bass over an efficiently propulsive rhythm track that lets a lot of air in between the beats.
The rest of the collection is filled out by singles, b-sides, remixes, and deep EP tracks that point towards a more crossover-friendly direction for the label– one that's trimmed away some of the over-the-top bombast while still prioritizing a sense of rhythmic intricacy. It's a smartly selected cross section that covers a lot of bases: Kingdom's tense horror-flick homage "Stalker Ha", the glowing, prismatic techno of Jam City's "How We Relate to the Body", the luxuriant longing of L-Vis 1990′s Javeon McCarthy deep house feature "Lost in Love (Night Slugs Street Mix)", and Helix's frenetic, understatedly titled kick/snare apocalypse "Drum Track". Novel without being gimmicky, body-moving without being overbearing, these are all selections that point towards a rewarding future for one of the most exciting labels in bass music. Whether or not they're pointing the way for some scene or another, the artists of Night Slugs definitely know where they want to go themselves.
Words by: Nate Patrin